Ile de Ré - Détente is in the air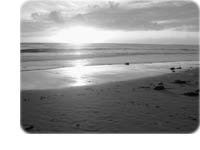 Situated on the Atlantic coast of France near La Rochelle is the beautiful Ile de Ré.
A big island with maritime forests, vineyards, fields, picturesque villages, beautiful beaches and wetlands (including a national nature reserve), Ile de Ré stretches out into the Atlantic for thiry-two kilometres. The island is at the center of a microclimate that offers an unusual amount of sunshine for the Atlantic coast. Several native species of plants are also found on the mediterrenean coast and nowhere else.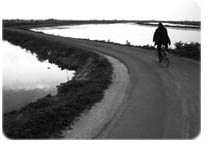 It is believed that the name comes from Rhea, the Roman goddess of plenty. With wonderful, clean ocean air, a very special luminousity (it is also known as "The White Island" for this reason), a perfect balance of land, sea and sky, endless bike paths, fragrant plants, and spectacular birdlife, Ile de Ré is an excellent place for those who are looking for a relaxing environment in which to rediscover their health and reconnect with themselves and the Earth!
There are also excellent hotels and great food, and of course world class massage!
Getting to Ile de Ré is easy. Click here for an interactive map of the island.
From London (1h15m) there are direct flights daily on Ryan Air.
From Paris by train, there is a TGV direct (3h) to La Rochelle from Gare de Montparnasse. You can then take a bus to the island.
By car, it is five hours from Paris. There is easy access from the A10 to La Rochelle. From there, you cross the motor bridge onto Ile de Ré.
It is about two hours driving south of Nantes, and two hours north of Bordeaux.
For more information, contact Craig.